TimeLog version 7.0.000 - Release date 18 August 2021
TimeLog version 7.0.001 - Release date 18 August 2021
Features
No new features with this update, but check what is under development and find out what to expect next.
TimeLog version 7.0.002 - Release date 19 August 2021
Features
System administration: New security layer on Departments module
Several of our customers have many users in different departments. We want to give you the option to better control which data your employees can access in TimeLog.
Therefore, we increase the level of security in our Departments module by adding a new security layer on department level.
With the new security layer, you get the option to change your setup, so your coordinators can only register time and expenses for employees in their own department or sub-department.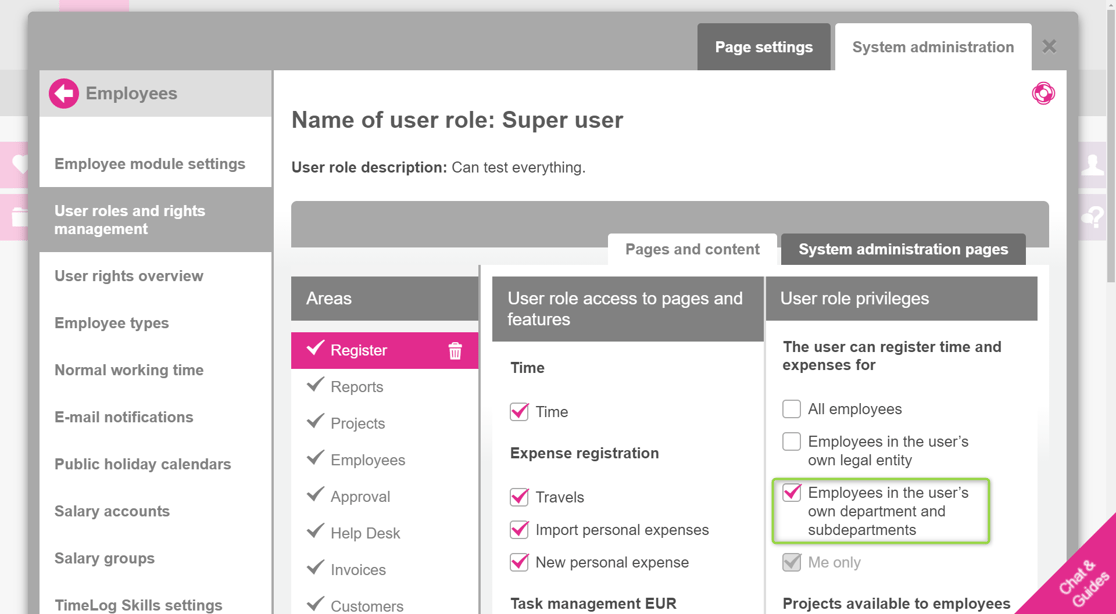 We add the extra security layer in the following areas in TimeLog: 
Register - The coordinator can register time and expenses on behalf of an employee from the coordinator's own department or sub-department


The report Personal expenses - submit/print


The timesheet


New mileage registration


New personal expense


New travel expense
Click here to get help from our consultant Niklas to set it up correctly. He shows you the steps in a video in less than two minutes.
Approval: New filters in expense approval
Part of the security update is also an improvement of the expense approval with an addition of three new filters:
Manager
Legal entity, employees
Legal entiry, projects
The filters show as part of your setup of TimeLog and user roles.